Commercial Consultations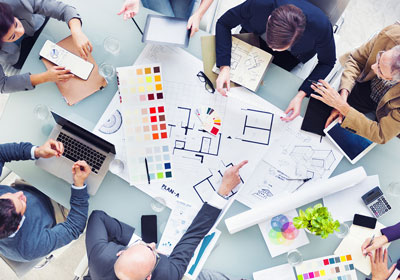 If your business or work space is in Southern California, then you can also easily arrange to have Kartar review the space in person. All the specific needs of your work environment will be taken into consideration, as well as the employees, to whatever degree they all want to be involved.
Kartar has assessed hundreds of types of businesses and they all have their unique features: what you do with a dance studio is different than a police station. And what you need for a shopping mall is different than a golf course. Some of Kartar's commercial projects have been businesses of every sort from veterinary clinics to Mobil gas stations, attorney and doctor's offices, restaurants, and countless retail stores.
Typically, those in the work world want to utilize Feng Shui for increased business growth, having an edge over competitors, reducing injuries or health issues for employees, preventing legal problems and for stimulating creativity and camaraderie amongst those you share much of your waking hours with!
If you would like an evaluation for a commercial space outside of Southern California, that can also be arranged.
Please contact Kartar directly for a unique quote based on the scope of the project.
"I highly recommend Kartar Diamond as a Feng Shui consultant. Her evaluation was professional, extremely accurate, and easy to understand. The movement of our front door and cash register to the most prosperous area of the store resulted in tangible benefits: more people coming into the store, sales increased, and our customers noticed a difference in the "energy" of the store."
—Rena Joy, Owner of Soothe Your Soul

"I've got to tell you, ever since I put a little fountain in the corner of the loft like you said, business, meaning the kids program, has taken off! So thanks, guru of spatial relations."—Kyoshi Ted Pastrick, Owner of Culver City Seido