Design Phase Projects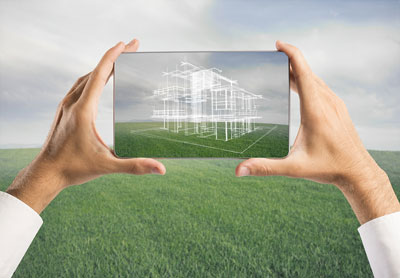 Whether it is local or long distance, using feng shui in the design phase is one of the smartest ways to utilize this vast body of knowledge. Working with the client, architect or designer before plans are finalized will ensure that you can benefit the most from new or remodeled spaces.
Why create a master bedroom addition that looks great, but which will over time, undermine your health or relationships? Why build a house facing a certain direction when shifting it a mere 5 degrees on the lot could make the difference between a house that is supportive for financial luck and one that isn't? Why expand a really negative part of the house when you could just as easily enlarge a positive part of the house? If you are gutting the house and removing the roof, what kind of new energy will you create?
Kartar's design phase services also include the best time to break ground. This helps ease the stress and strain of any building project and helps reduce delays, injuries to workers or aggravations to the occupants if they are living on the premises during remodel or construction.
If you have the ability to first choose the land where you will build, that can also be factored into a local or long distance evaluation. Kartar has had so many experiences with architects and designers that she felt the need to create an e-book, Feng Shui Tips for Architects and Designers, to help clarify the role of Feng Shui in a collaborative project.
"I'm so glad we called Kartar for advice before we remodeled our offices. Left to our own devices we would have situated rooms in a similar way as the old plan. Without knowing the personal dynamics of our business beforehand, Kartar correctly identified our 'negative' areas which had contributed to employee problems in the past. We have now relegated those zones to the storage and bathroom areas instead of putting our sales force there again! She also offered some really creative solutions to the inherently awkward spaces. With our newly 'feng-shuied' space, we are much more productive now and employee relations have never been better."
—Phil Johnstone