Long Distance Clients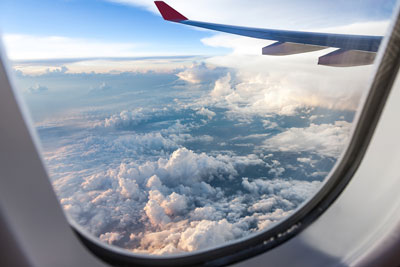 With enough advance notice, you can arrange to bring Kartar to your home or business outside of Southern California. Travel expenses and accommodations will be paid for by the client, in addition to normal fees for the project or a flat out-of-town day rate.
Some of Kartar's dearest clients have been long distance and she looks forward to the experience of coming to your area. As recently as the 1980's, there really weren't any feng shui masters to speak of living in the United States, so they all had to fly in from Taiwan or Hong Kong. Times have changed and now professionals like Kartar can travel the globe.
Remember, 90% of the information you will receive about your property will be good for decades, so it is a sound investment if you plan to stay put for a while. Numerous times Kartar has had long distance clients so enthused about her visit that they arranged for her to evaluate multiple properties while in their area. Kartar enjoys giving discounts when clients organize and inspire their friends to take advantage of her being in your town. As an example, one memorable business trip to Las Vegas had Kartar reviewing six properties in three days.
Over the years Kartar has traveled to many areas outside Southern California to physically see clients, including to Northern California, Washington, Arizona, Nevada, Texas, New Mexico, Colorado, Minnesota, Montana, Utah, Connecticut and New York, to name a few locations.
"We were looking for an experienced feng shui expert and came across Kartar Diamond's website. We have now used her services for two homes over the last few years. We didn't think twice about flying her out to Colorado (and even staying with us) since we felt so comfortable with Kartar after speaking with her on the phone. She is awesome, a warm and wonderful person to be around. When it came time to relocate, we flew her out again. She's professional, knowledgable and we get our yearly updates as well. If we ever move again, Kartar will be one of the first people we call to come and check out the property. We can highly recommend her."
—Julie and Glen Tindal