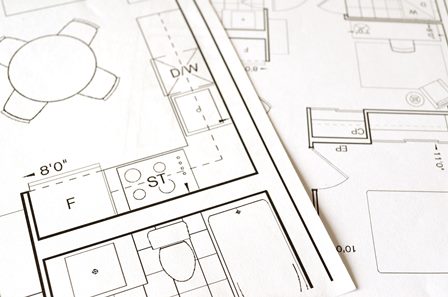 What Is Feng Shui?
Feng Shui is the metaphysical interpretation of your environment and the assessment of its predictable impact. Historically, it has been utilized for thousands of years as a way of balancing one's physical surroundings– so that a person can absorb the maximum benefits of their home, while eliminating or reducing what would otherwise be the most threatening or negative features. All of these principles apply to commercial spaces as well.
When should a Feng Shui Practitioner advise their client?
One of the most opportune times to benefit from Feng Shui knowledge is in the design phase or before construction takes place. All too often, an individual will call in a Feng Shui specialist after problems arise, hoping the bad Feng Shui can be altered and turned positive. Because Feng Shui is so powerful, it is in fact very effective in halting the downward spiral of bad Feng Shui. But a home or business which is inherently undermining for people in their health or relationships, or sabotaging the occupants professionally–can at best be made neutral. It cannot instantaneously become better than a space which naturally has good Feng Shui.
This is exactly why Feng Shui knowledge has been applied for centuries in situating buildings. Right from the start, with calculations based on time and orientation, the way that a structure is placed on a piece of land can predetermine a large portion of the future occupants' fate. Some homes are prone to such things as fire, theft, illness, drug use, accidents, and divorce. On the positive side, some homes invite success, promotion, happy family life, good study habits, creativity and stable health. The same can be said for commercial spaces, which affect the health and relationships of the employees and owners. Legal issues and all kinds of business-related scenarios can be predicted from the Feng Shui influences of the given interior and external environment. The list goes on and it is very specific.
What can be assessed in the design phase?
Environment: (Form School Feng Shui)
Lot shape, land levels, mountain regions and hills, proximity to water courses, plans for the placement of man-made water features, neighboring properties, landscaping, driveways, views, noise, and streets.
Architecture:
Shape of the structure, roof, steps leading up to doorways, railings, paint colors, garage or parking location.
Interiors:
Location of entrances, bedrooms, bathrooms, kitchen, etc. Considerations regarding ceilings, beams, floors, windows, doors, hallways, dimensions of rooms, placement of staircases, mirrors. lighting, ventilation. Possibilities and options regarding bed positions and home offices.
For commercial spaces, the location for certain offices, departments, sales, marketing, CEO office, conference rooms and break room or even server room can all be accounted for.
Positioning the structure:
Orientation options based on when the structure(s) will be built in order to achieve a building type that will be inherently good for money potential as well as health and relationship matters.
Personal Compatibility:
Orientation of the structure in relationship to the owner and their best personal directions based on their birth data. The ideal placement of beds and work stations in home offices can also be tailored to the birth date of the occupants. In a work environment, desk and cubicle locations can also be addressed.
Recommendations of what to avoid, including:
The initial ground-breaking and construction of certain house types in any given year can lead to problems, delays and possible injuries. Recommendations can be made regarding Feng Shui problems which cannot be avoided completely and how to remedy them effectively.
How is all this Feng Shui analysis done?
Working in conjunction with the client and their architect, an evaluation of the property is made, noting what features about the land can and cannot be changed. The Feng Shui specialist will review the design plans at various intervals, giving feedback and suggestions to the client and architect, and emphasizing the importance of certain recommendations over other less crucial aspects. Written reports can be provided.
The fee can be determined based on the square footage of the proposed property or an hourly rate when appropriate. What you have just read in this article is in overview of how I personally work, as a long time Feng Shui professional since 1992. It does not indicate how other Feng Shui consultants work or what you can expect from someone else in the field. Levels of training and professional work ethic and styles vary tremendously within this industry. Feel free to contact me regarding the different types of Feng Shui styles and training and what you are entitled to receive as a client seeking out authentic classical Feng Shui.
Author: Kartar Diamond
Company:Feng Shui Solutions ®
From the Architecture & Design Blog Series